Garage Door Repair Services
Back To Our Services
Garage door repair services are needed when there is a specific problem with the performance of the door or any part of the garage system. They are also needed when parts are seriously damaged and must be replaced. With repair services, a garage door cable off the drum will be back in its right position and rusty hinges will be replaced with new ones. When there are problems, which might have been caused for a series of reasons, the system must be checked. In the case, an overhead door keeps stopping mid-way down and moving right up again, troubleshooting is needed. This is the examination of all possible reasons why the door behaves this way. It might be due to damaged opener sensors, bent tracks or wrong settings in the opener unit. Once the cause of the problem is found, the part is repaired.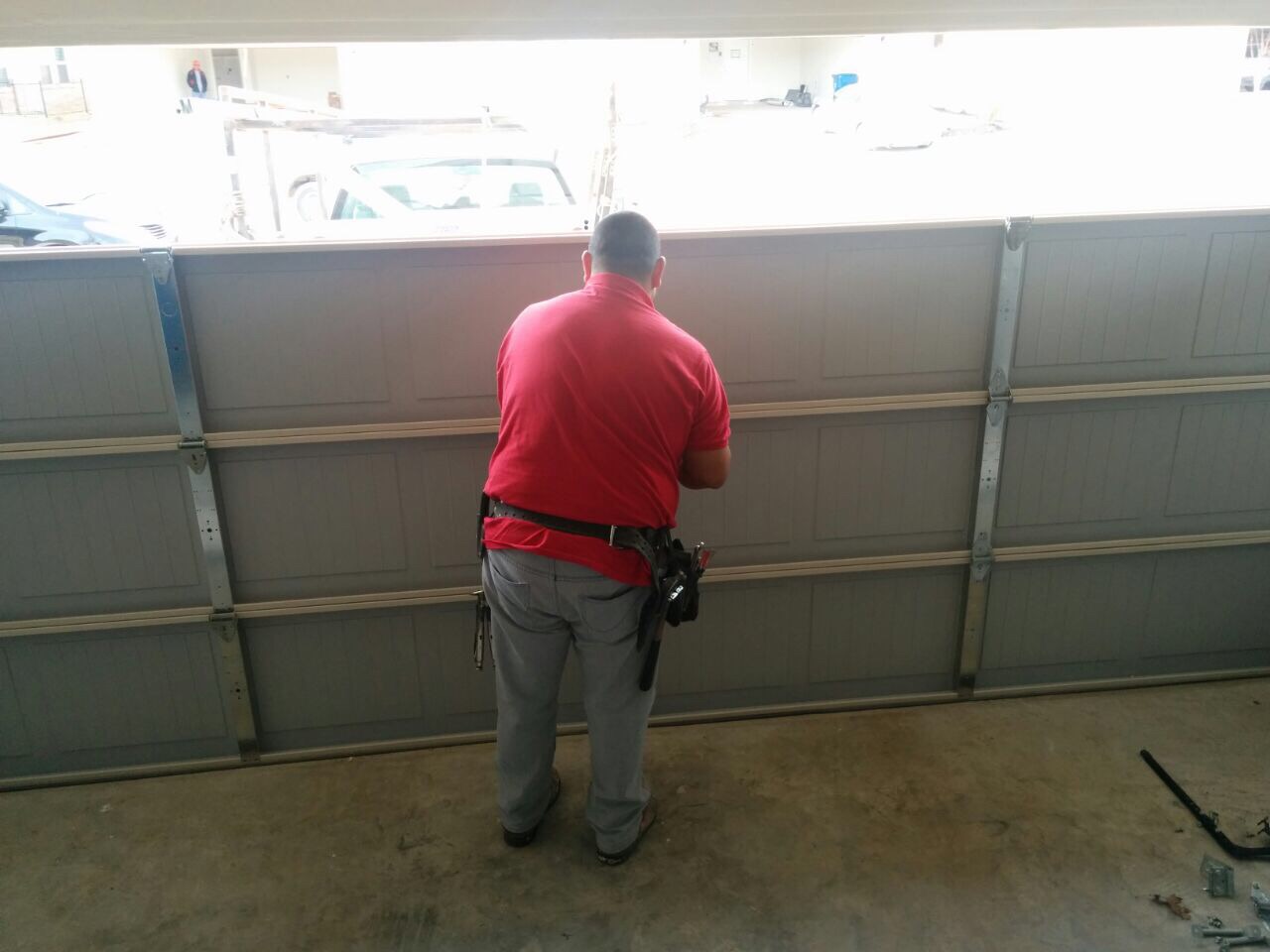 We repair doors of all types
We provide garage door repair all our lives. Every technician at our company is familiar with all types of doors, garage door parts, and modern openers. Everyone at Garage Door Repair Shakopee is experienced but also dedicated to each project since repair services require great attention. We do have expertise but also know that the spring system among overhead and roll up doors has differences. Opener brands produce new models often and each one of them has special features. As knowledgeable technicians of all those differentiations and particular features, we can assure you that our repair services are exceptional.
Our company covers all automatic garage door needs thoroughly and with speed. Taking care of imminent problems is our priority. We offer same day service when the issues are urgent but try to be as fast as we possibly can whenever you need us. By fixing your problems fast, we don't only ensure convenient access for you but also safety for your whole family.
We replace doors, parts and door operators but also the panels of your sectional doors and excel in every service. Give us a call if you want good technicians for repairs.